Images of Framed and Free Standing Castings
Framing Styles and Additional
Casting Style Sculptures
Shadow Box 1 - Double Window Large 5 x 7 opening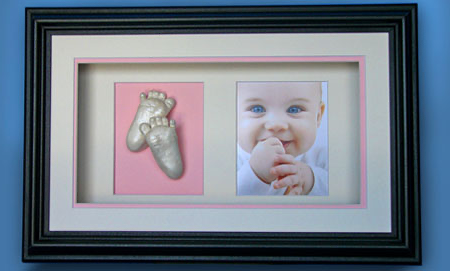 Frames come in White – Black – Brown – Gray Wash
Castings include engraving with a claw hook hanger.
All mounting is done with museum quality, acid-free
matting, having three to four layers with foam core
backing.
Shadow Box 2 - Triple Window Small 4 x 6 opening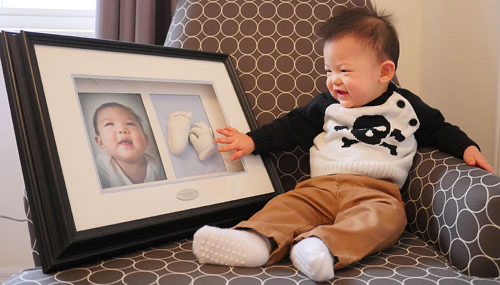 A happy client.
Three-dimensional casting keepsake in Extra Large. Double frame with engraving.
Photographs are provided by the client and may be sent in a week after the casting is complete.
Shadow Box 3 - Triple Window - 4 x 6 opening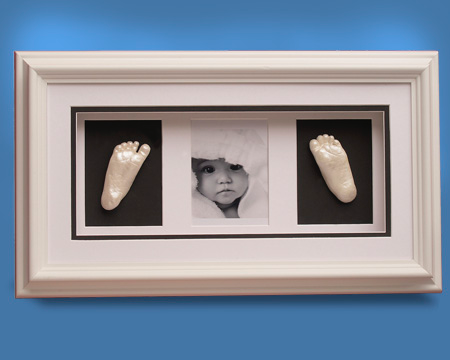 Shadow Box 4 - Triple Window Large 5 x 7 opening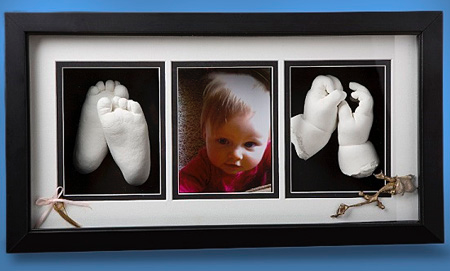 Deep 3 in. frame with simple straight lines.
The client requested a lock of hair to be included as was the decoration on the right side.
Finished in museum quality matting and sealed from dust in the back.
Shadow Box 5 - Triple Window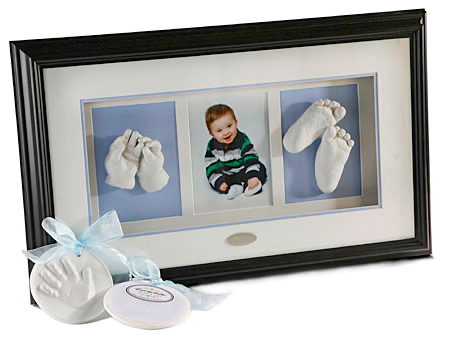 Shallow Shadow Box 7 - to fit Raised Impression Display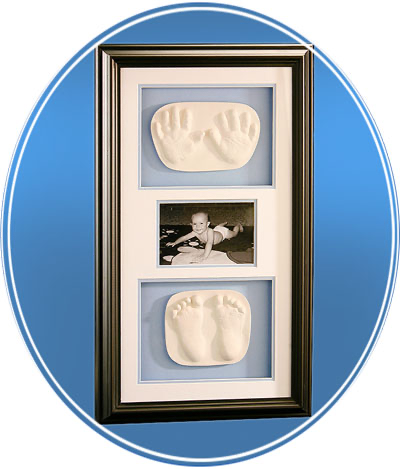 The frame size for "press casting" depends on the child's age.
The matting opening is dependent on the size required to display stone keepsake.
Standard colours for matting are pink and blue, but other choices are available.
Deep Shadow box with Large Photograph – two hands/two feet in display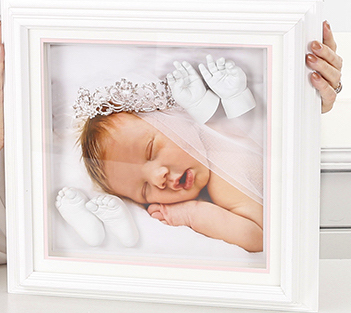 Large Deep Frame
A large image was printed to display the baby's feet and hands.
Glass and two mats as well as a foam were used as well as foam core to glue the photograph on to.
Shadow Box 8 - Window 5 x 7 opening in an 8 x 10 opening – straight deep frame.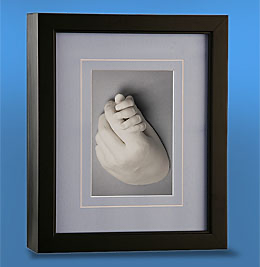 Large Shallow Frame 9 with small picture – custom mat design for Cloud Medallion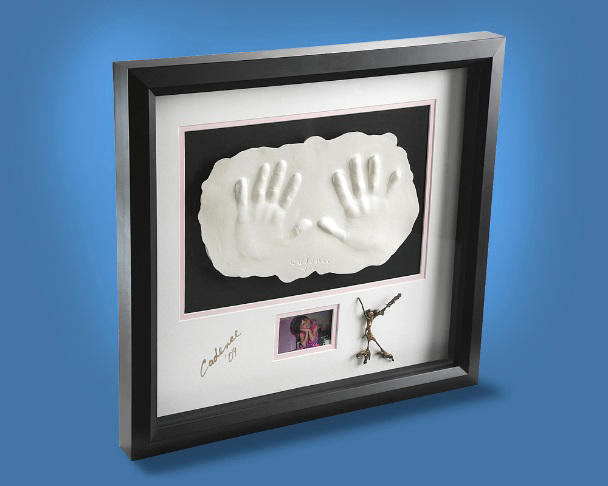 Children two years and up may require custom design frame size.
Crimped edges (cloud medallion) are optional as are openings for photographs.
Raised impression castings may be done in a variety of styles: heart, oval, rectangle, or as requested.
Handwritten signatures on matting are an option over engraving.
Medallion 10 Raised Impressions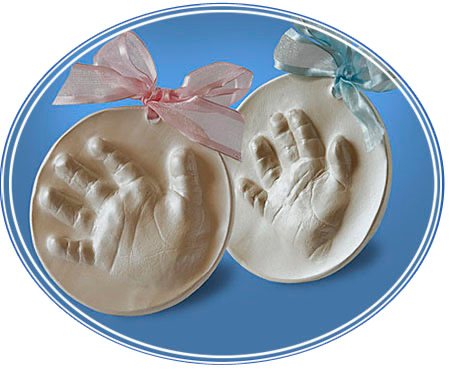 Framed Medallion 11 – V groove inside top mat – Black mat for display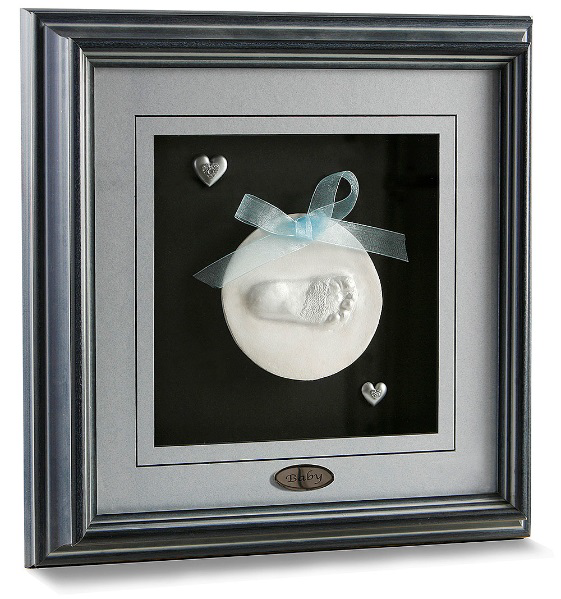 8 x 10 V groove matt opening in Gray/Blue wash frame.
Shadow Box 11 - Pet Casting Triple Window 4 x 6 cut out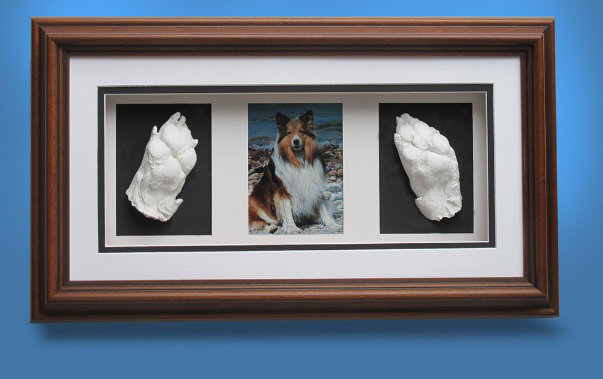 Pet castings require a gentle touch and patience.
The client should be asked to clip nails and trim hair around the paw.
Display methods may be one, two, or three windows, depending on whether the photograph is to be included.
12 - Group or Friendship Casting Sculpture on wood or granite base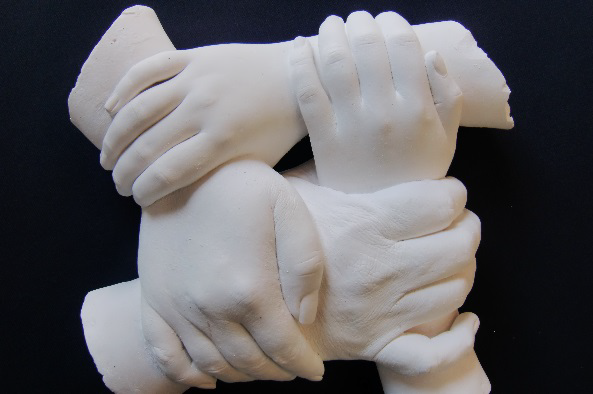 Group or Family Castings are done on a tabletop with alginate and plaster bandage re-enforcement.
13 - Three children Group Casting on granite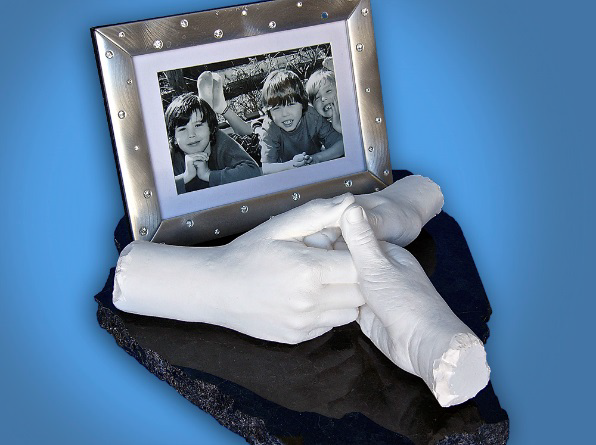 14 Engagement Style – Tabletop casting on granite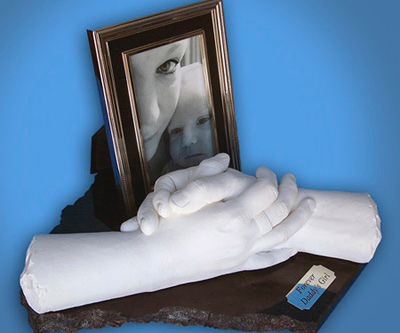 15 Mother and Child on granite ( engraving and photo optional)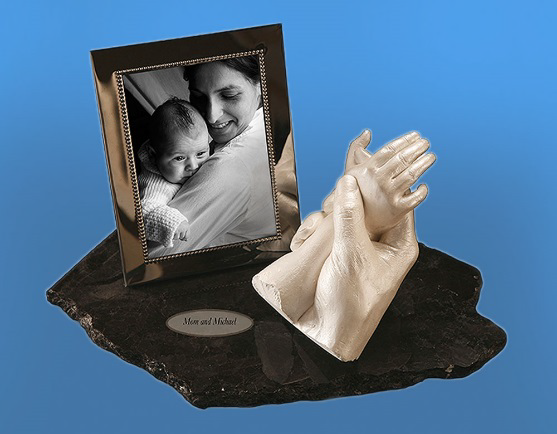 16 Golfers Trophy - Advanced Casting – special requests only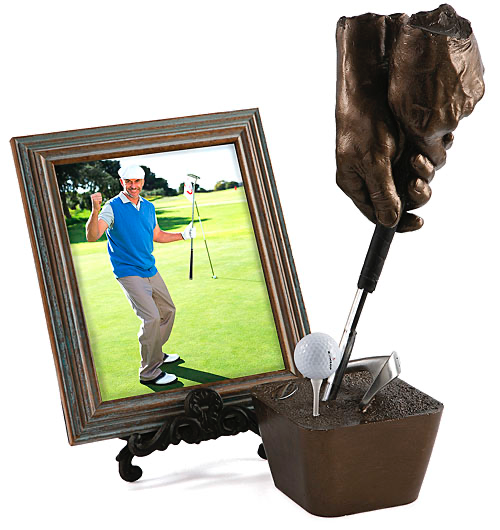 Golfer hands holding a club
The head of the club, the pin, and the ball are inserted into the base. Photograph provided by the client.
17 Engagement Casting- in Frame
Advanced Casting – Special Request Only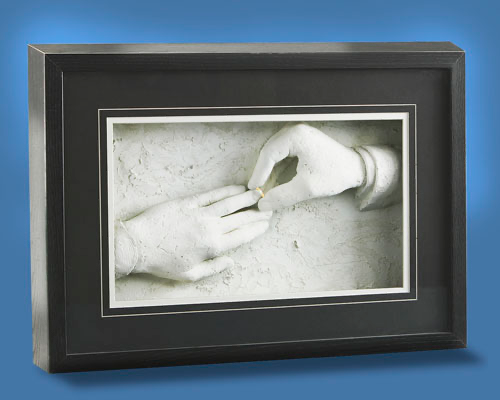 This 4-inch-deep shadow box was made specifically for the depth required.
The material used for the engagement sculpture is a mixture of plaster and fibres and the background has a textured effect.
18 Ballerina Casting Secured to Marble
Advanced Casting – Special Requests Only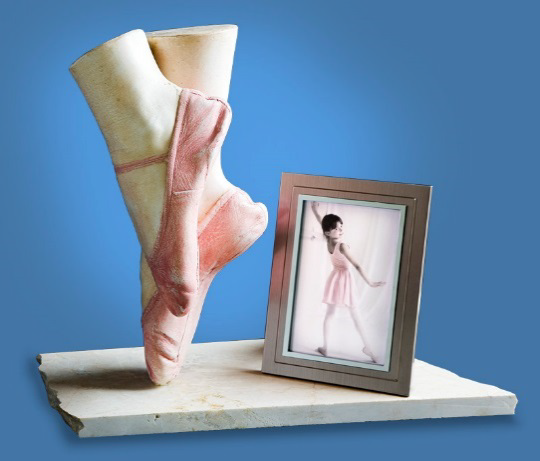 Ballerina wears ballet shoes at the time of casting.
Each foot is cast separately.
Finished with colour wash and inserted into a marble base. The two feet are joined.
19 Prenatal Belly Casting Style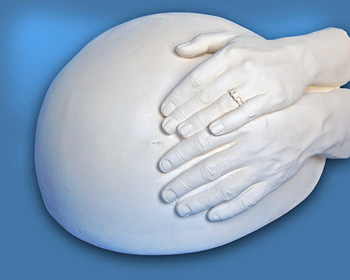 Prenatal Castings may include one, two or three hands.
Prices will vary according to the number of hands. Siblings may be added by casting separately and glued on.
Wire for hanging is included as is the flat white finish.
Additional patina colours are available including faux bronze.
20 Plaster Bandage Dress Style Casting with Sibling Hands Attached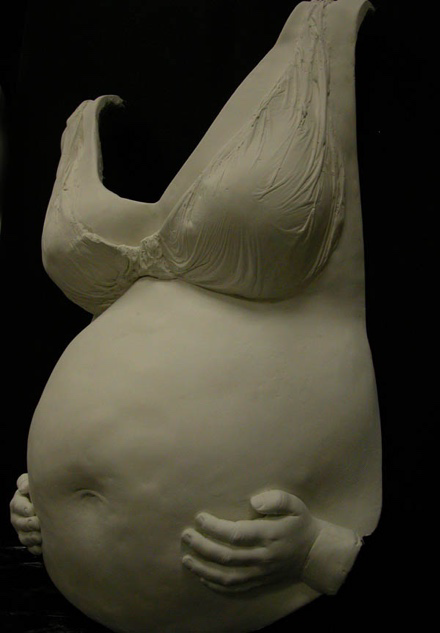 21 Couple Casting in a variety of colours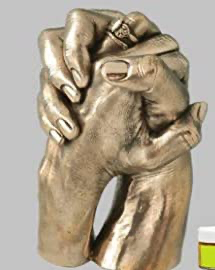 22 Couple Casting (Engagement, Anniversary) table top on granite display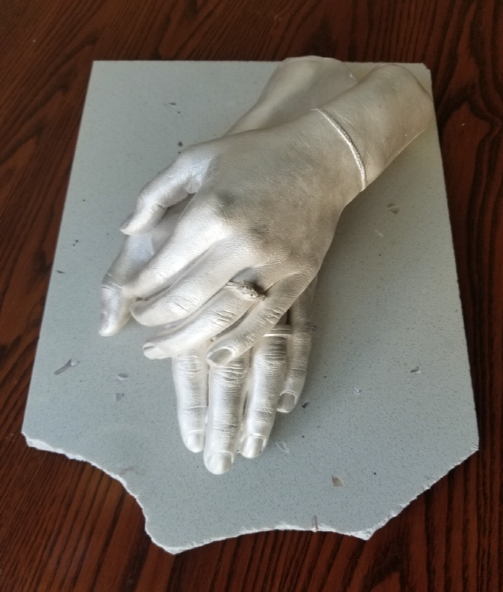 23 Silver Finger Print Jewelry
Advanced Class Only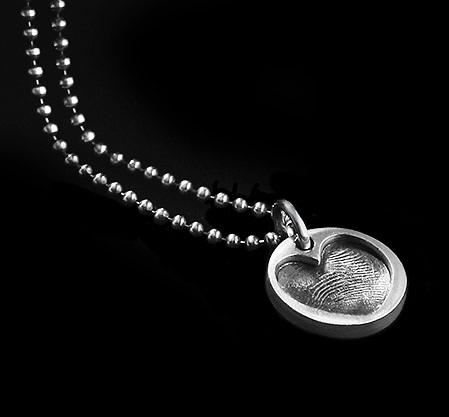 Silver fingerprint jewelry is available in a variety of styles and shapes.
The design and weight of silver determine the cost.
24 True Bronze Belly Cast – Starting at $1450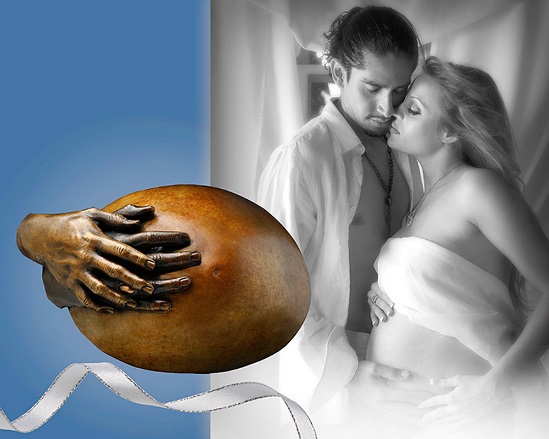 Real Bronze Belly Sculpture
The process is completed at a metal foundry. By request.
Complete and Continue